At VR Utopia we have the solution for the most sophisticated Children's Party in Athens, for the little lovers of virtual reality, the aspiring gamers of the future and children who love to explore new experiences outside the home.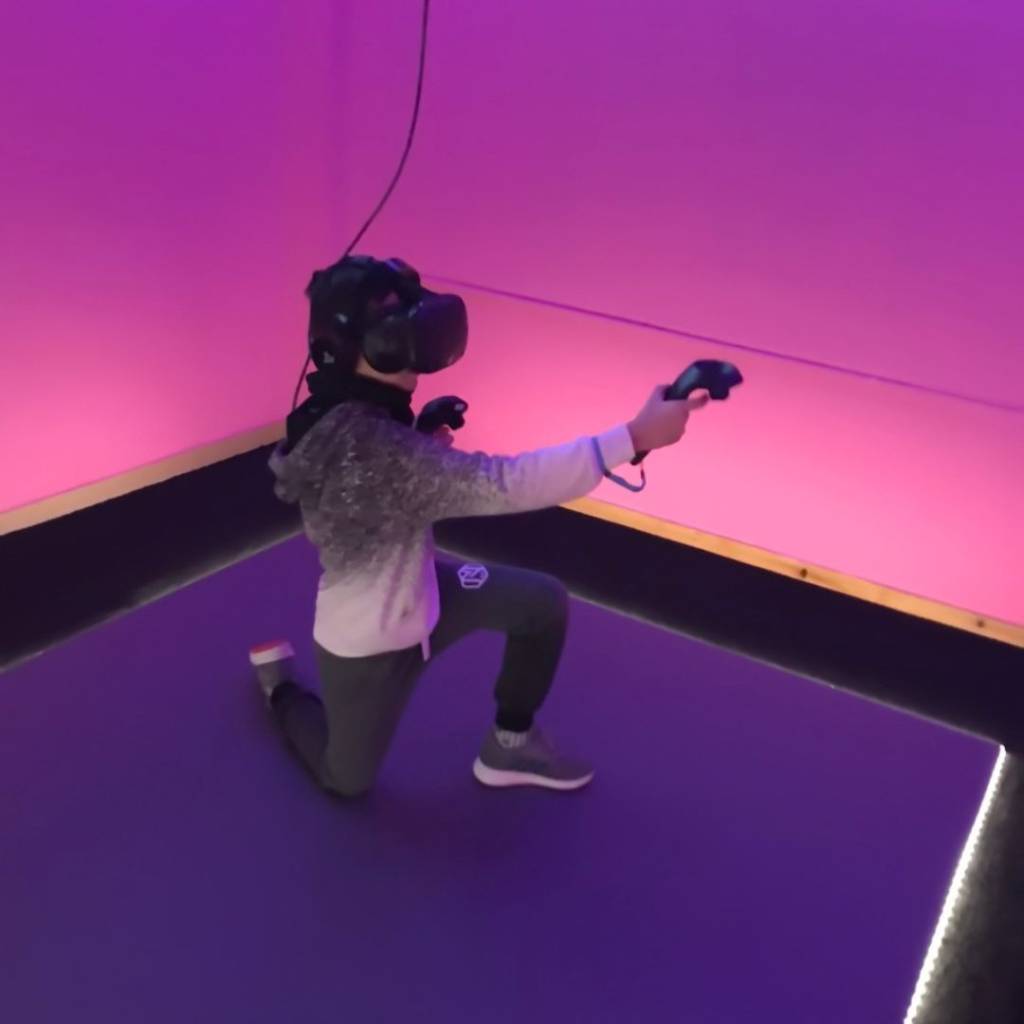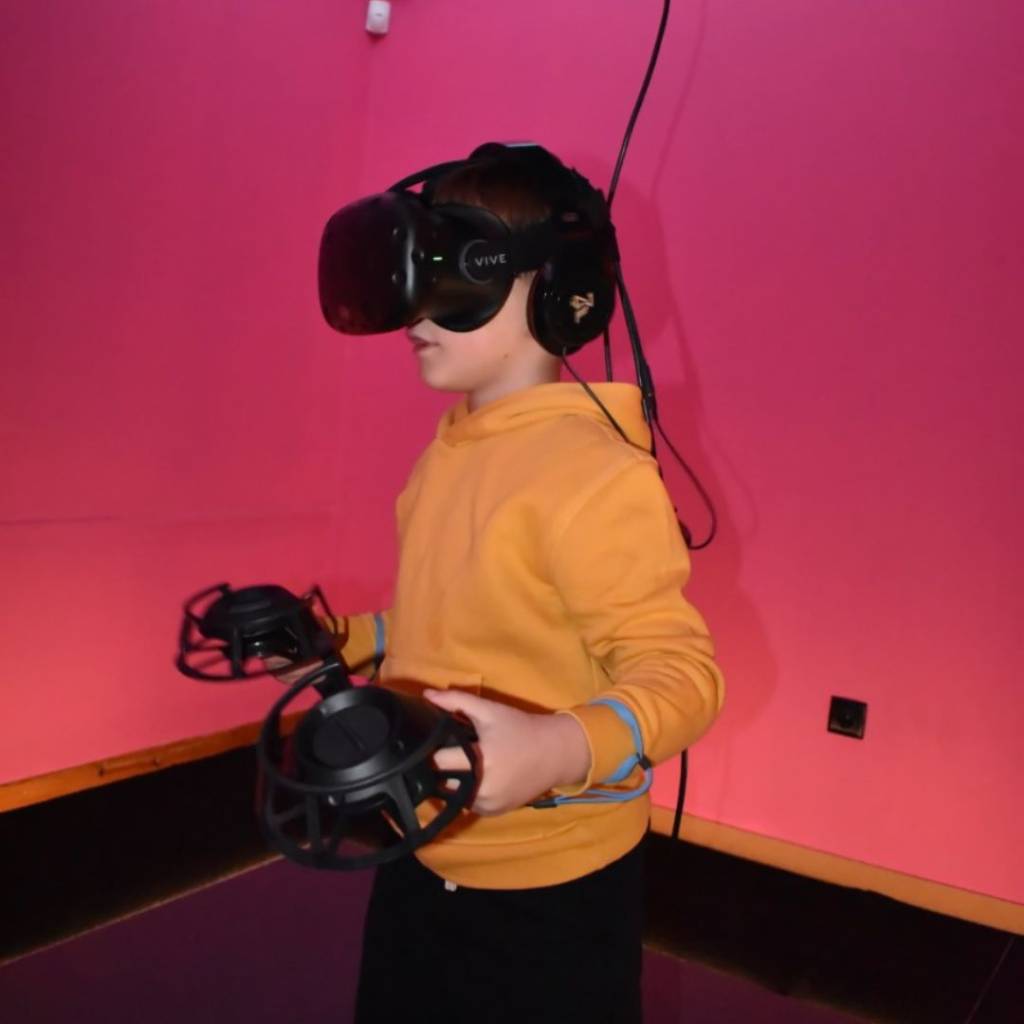 CHILDREN'S PARTIES IN ATHENS FOR CHILDREN OVER 9 YEARS OLD
The children's parties that we organize at our place are more suitable for children over 9 years old. From this age and up, the child and his friends will have fun from the first moment they enter the space. Regarding the total number of children, we recommend not exceeding 12 people. The duration of a children's party usually lasts around 4 hours with the children taking turns playing in small groups of four.
SUGGESTED GAMES FOR A CHILDREN'S PARTY IN VR UTOPIA
After many children's parties we have hosted, the games we recommend are the following: Beat Saber, Elven Assassin, Smashbox Arena and Dick Wild 2. Of course, if your child has come again and prefers to play another game with his friends, we will choose the one he likes. It should be noted that the experience of virtual reality is not only liked by boys, but also by girls! So, if you are looking for a place to host a different children's party for girls and boys, VR Utopia is the solution.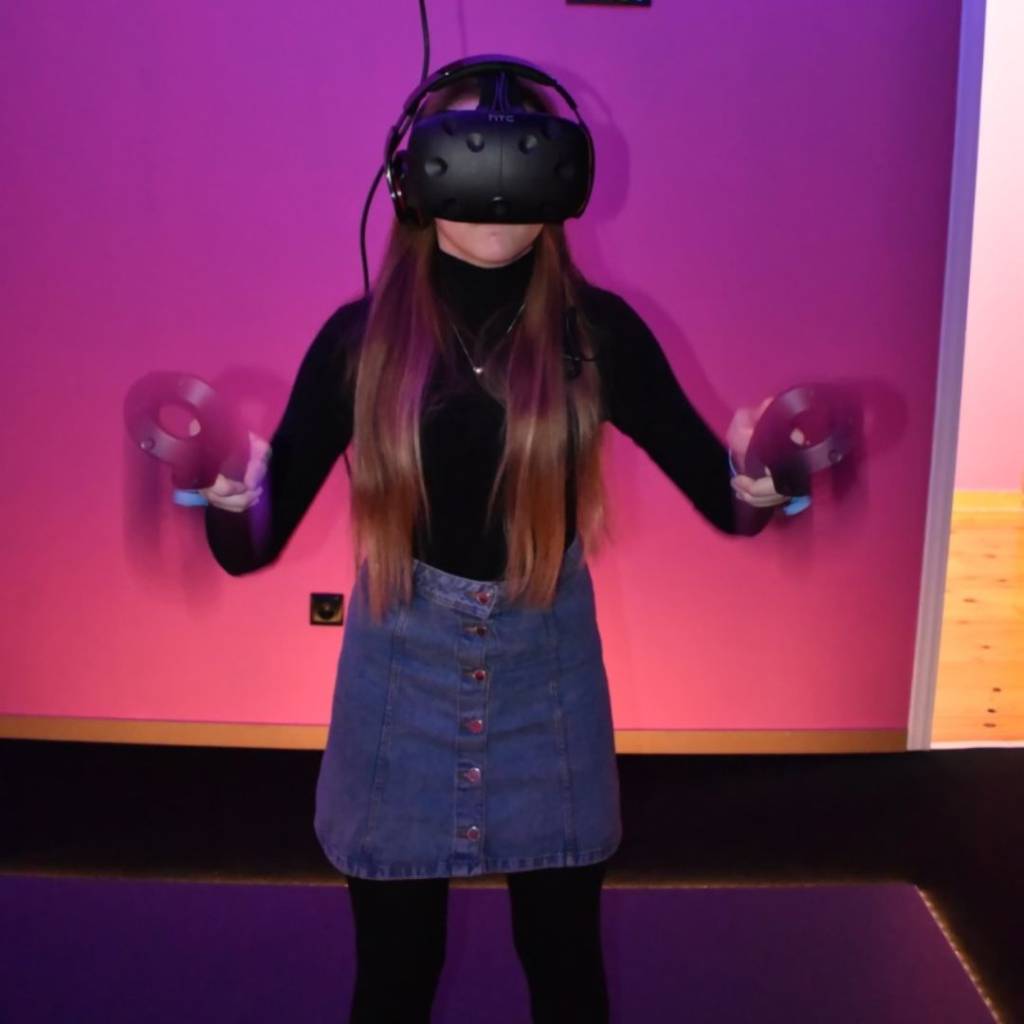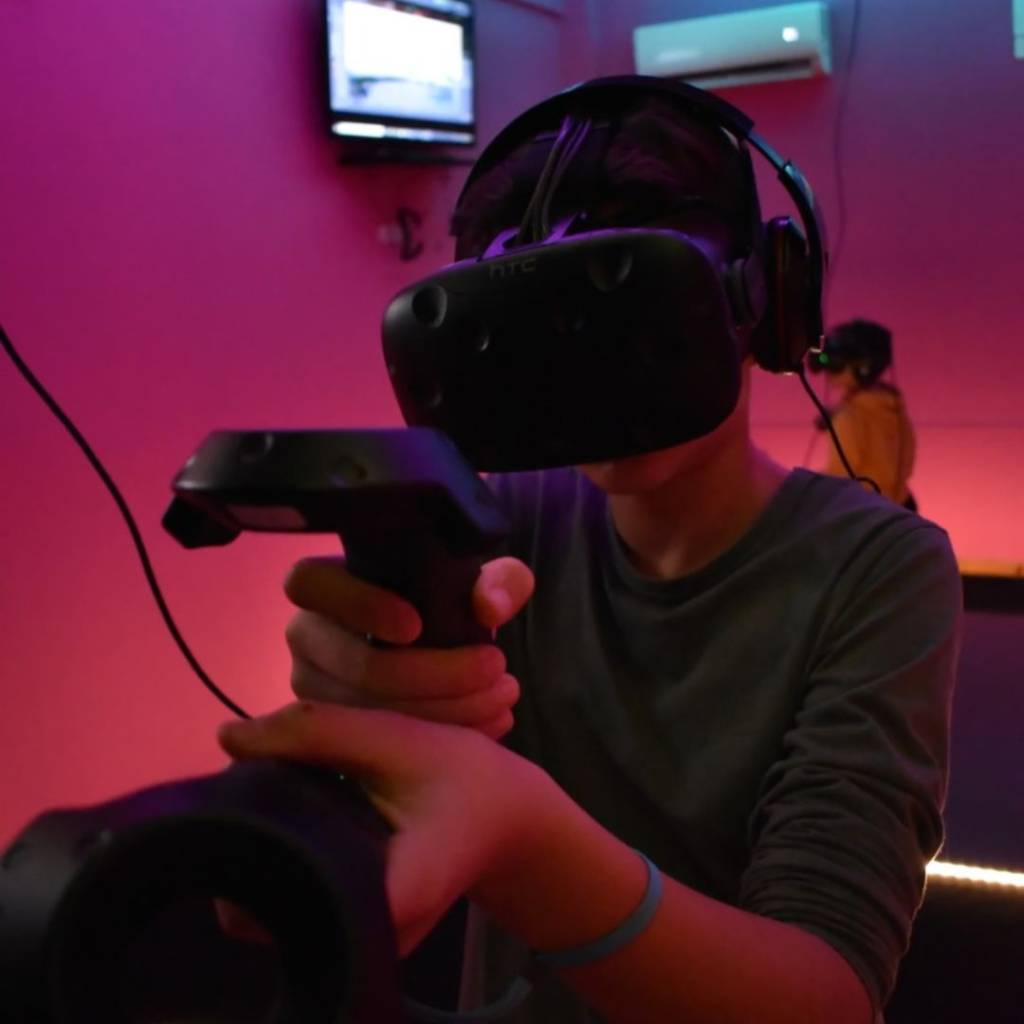 APPROPRIATE CLOTHES FOR KIDS IN VR UTOPIA
Above all in a children's party is the child's comfort. Choose comfortable clothes and sports shoes for your children so they can enjoy their game to the fullest. With virtual reality games, children are constantly moving, as it is a form of exercise and energy release. Therefore, it is very likely that the children will get hot and want to stay with the short sleeve.
WHAT DO PARENTS DO AT A CHILDREN'S PARTY IN ATHENS?
As in any venue, in VR Utopia, it is necessary that one or two parents remain in the venue for safety reasons. The rest of the parents/guardians of the children can enjoy their walk at the Metro Mall, located next to the VRUtopia site, in Agios Dimitrios. What better way to combine the child's fun with some personal time for you.
FOOD AT YOUR CHILDREN'S PARTY
Leave it to us! We work with a catering company and before you decide on the day and time, we will suggest the options regarding the food and refreshments for your child's party.
For more details and offers, call us at 2114159665, and get ready for a party with the most complete virtual reality experience!